I probably would love to go. But I am selfish and don't want to share my vacation time with playing chess. I'd rather blog about the event and enjoy the beach and swimming pool.
But that's me. However there are many chess enthusiast that don't share my thoughts and would enjoy both fighting out at the chess board and enjoying the resort at the same time. 56 of them.
Participant list
Apparently the limit was 48 but the organisers kindly extended it to accomodate 8 more players.
Prize Structure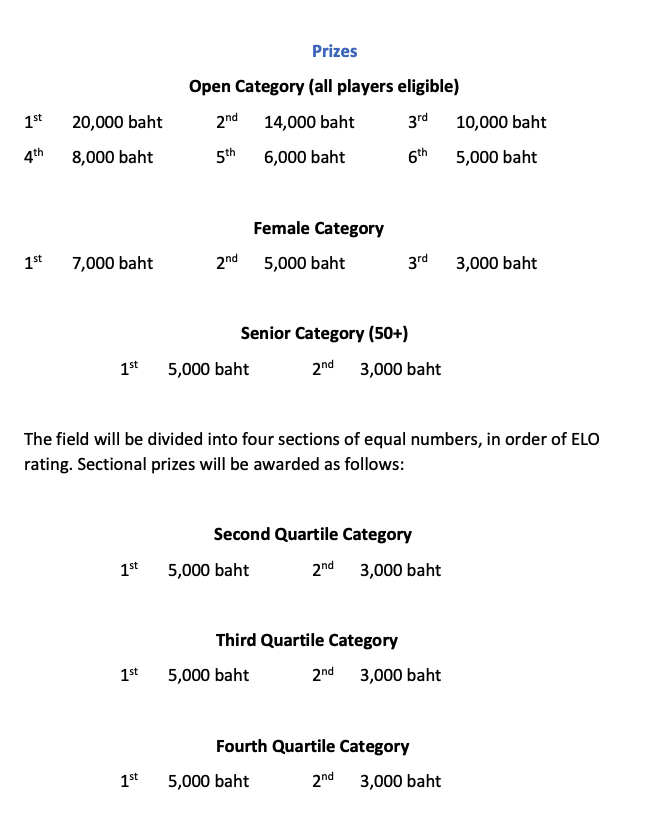 First prize of 20,000 Baht is Equivalent to 2,400 MYR.
Our very own Chess Tourist aka Ahmad Muzzaffar Mustapha is also playing together with 3 other Malaysians (see participant's list)
Related Links:-